A blaze erupted at the Kayalar Paint Factory in the Tuzla district of Istanbul on Tuesday morning.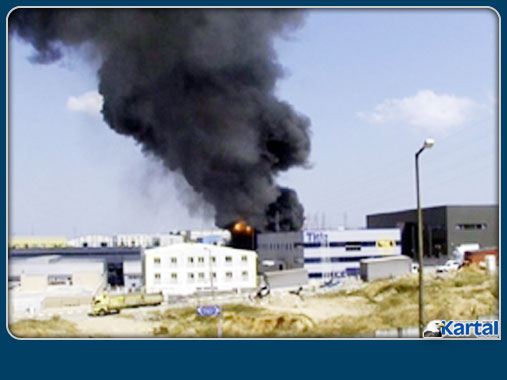 The factory is located in the Tuzla Organized Industrial Site. Fire brigades from the Tuzla, Kurtköy, Pendik, Kartal, Sultanbeyli and Ümraniye districts were notified and arrived on site to extinguish the fire, while directing people near the factory away from possible danger.
Explosions occurred in the factory building, causing manhole covers to be thrown into the air and creating panic in the area.
Fire fighters worked to ensure that the fire did not spread to surrounding factories.
The area remained under a cloud of smoke throughout the early afternoon. It is not yet known how the fire started.